The market is making a shift! There has been a clear impact on the housing market recently because of the rise in mortgage rates. Are we shifting back to the housing market pre-pandemic? This leveling out isn't a bad thing. 
The years leading up to the pandemic were some of the best the housing market has seen. As the market shifts, it's essential to compare today not to the strange pandemic years but to the most recent standard years.
Moderating the Housing Market
Going back to the pre-pandemic years, 2017 through 2020 showed a typical season market, with steady up and downs in the traffic of home showings. However, home showings skyrocketed during the pandemic. In today's market, buyer demand is moderating back toward more pre-pandemic levels.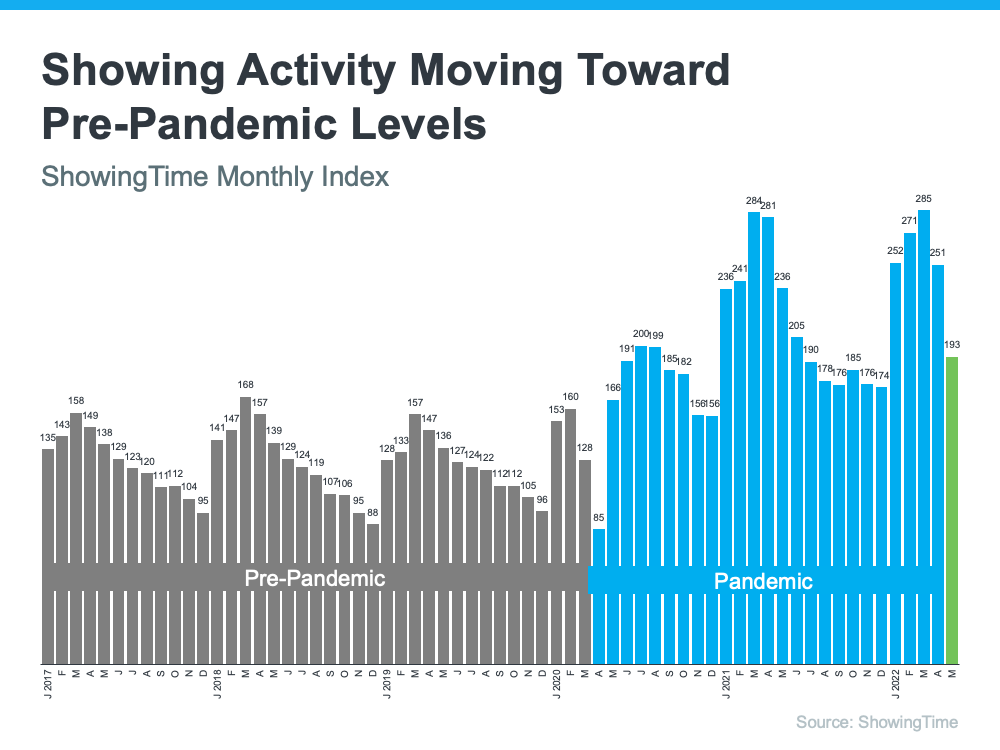 The real estate frenzy is easing as buyer demand is leveling out because of mortgage rates. What does this mean for buyers? This means that your next home is within reach! More inventory and regular buying competition.
Mortgage Rates Slowing the Pace of Home Sales
Using data from the National Association of Realtors (NAR), here's a look at existing home sales going back to 2017. 
Before the pandemic, the graph displays a baseline of home sales in typical years. Then once the pandemic hit, mortgage rates plummeted to a low that pushed buyers to buy. Therefore home sales sailed to new heights. Today, with the rise of mortgage rates, we are seeing lower buyer demand, moving us closer to the market that we saw in 2018-2019.
Is This Good News for You?
If you are a current homeowner looking to make a move or are a buyer looking for a home, today's market is a window of opportunity. The moderating demand grows the housing inventory and gives you more options as you look for your home.
There is no need to raise the alarm with a cooling or moderating market. The market is running strong and is easing off from the unsustainable frenzy that we've been experiencing these past pandemic years. This is a good thing; it opens up new opportunities for you to find a home that meets your needs. Now maybe your chance if you've been looking to buy a home over the last couple of years and it felt impossible to do.