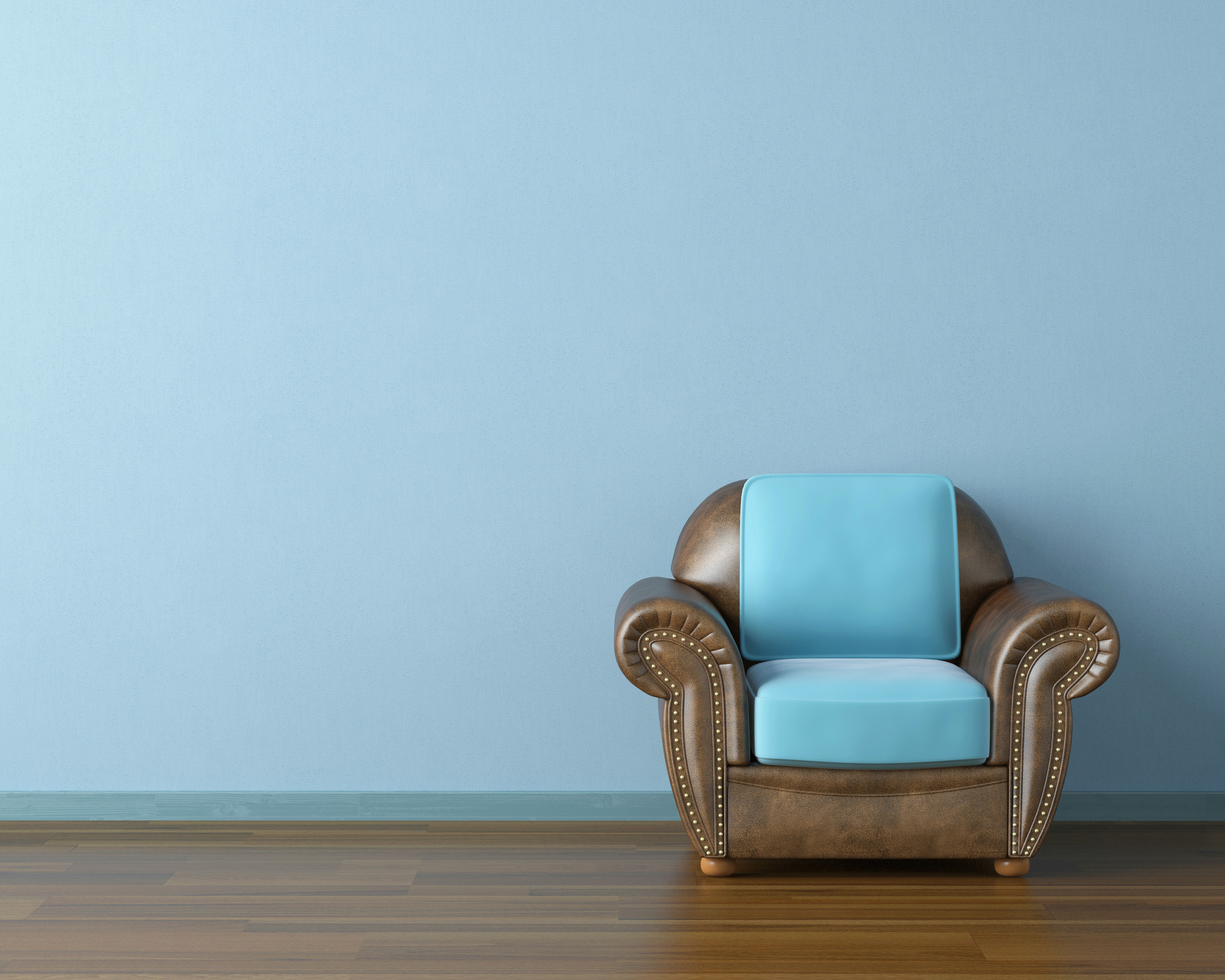 Real estate is always a hot topic and with good reason. The market has changed significantly in the last few years, and this latest season has undergone more shifts. The number of homes for sale is rising as buyer demand slows. Uniquely, this shift offers sellers key opportunities and benefits when selling.
You Have More Options for Your Move
Higher mortgage rates have created low buyer demand. This has helped cool down the frenzy of buyer demand that has occurred over the past couple of years. As a seller, this seems like a downside, but this could benefit you.
If you're selling your house to make a move, you'll have more options for your home search. You have to opportunity to be choosier in your next home purchase and find a home that checks all of your boxes.
The Number of Homes on the Market Is Still Low
While the number of homes on the market is increasing, it's still low when you compare it to historic numbers, making the housing supply firmly in sellers' market territory. A balanced market to meet buyer demand holds six months' supply of homes. According to the latest report from the National Association of Realtors (NAR), there was only a 3.3 months supply in July 2022.
Because inventory is still low, if you price your home correctly, there will still be high demand. NAR recorded that the average home in July 2022 sold in as little as 14 days and received multiple offers.
Your Equity Has Grown by Record Amounts
Danielle Hale, Chief Economist at realtor.com, states that "Home owners trying to decide if now is the time to list their home for sale are still in a good position in many markets across the country as a decade of rising home prices gives them a substantial equity cushion . . ."
These last few years of home price appreciation have significantly boosted your home equity. That equity may be just what you need to cover a significant portion (if not all) of the down payment on your next home.
---
If you have been thinking about selling and are wondering if now is the right time for you, contact me today!
I'm honest, fair, ethical and I have expert level knowledge of our market. I'm a fierce negotiator and I will always put your interests first. I will sell your home for it's highest value and best terms to help you get where you want to be. My Buyer representation is of the highest quality and I have expert level knowledge of the real estate contracts to help get your offer accepted. My relationships with others in my industry are very important and there are numerous real estate agents, title agents, lenders, home inspectors and surveyors that know me, trust me and want to work with me.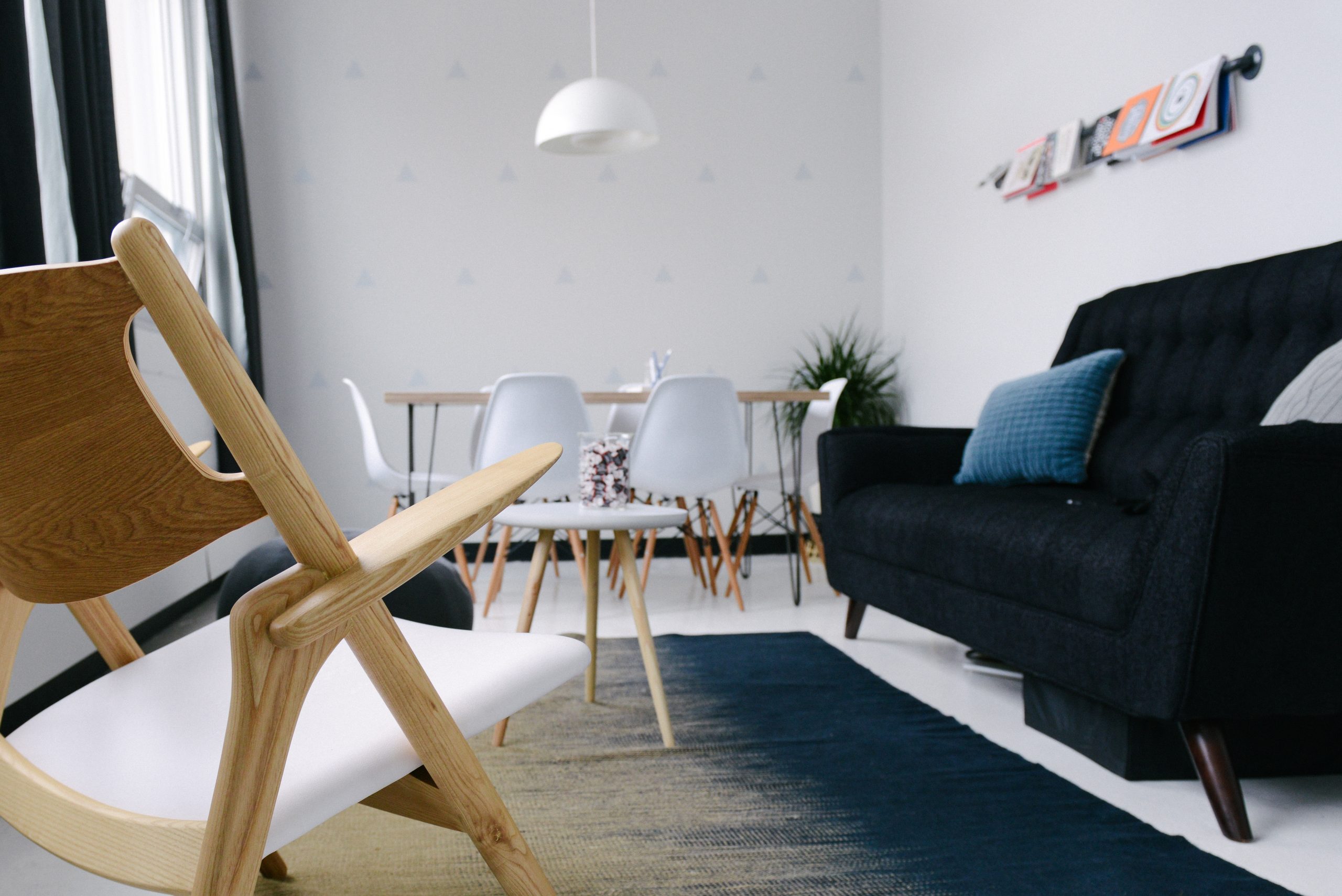 As mortgage rates started to rise this year, many homeowners began to wonder if the value of their homes would fall. Historically, when mortgage rates rise by a percentage point or more, home values continue to appreciate. Currently, home values continue to grow because of the ongoing imbalance in supply and demand. Specifically, housing supply is still low, and demand is high. As mortgage rates started to rise this year, many homebuyers rushed to make their purchases before those rates could climb higher. The increased competition drove home prices up even more.
Selma Hepp, Deputy Chief Economist at CoreLogic, states that:
"Home price growth continued to gain speed in early spring, as eager buyers tried to get in front of the mortgage rate surge."
What This Means for You
If you're thinking about selling your house, now is a great time to do it. Home prices are high, and there are plenty of buyers out there who are willing to pay top dollar for your property. If you want to get the most money possible for your home, now is the time to put it on the market.
As prices rise, so does the value of your home, which gives your equity a big boost. When you sell, you can use that equity toward the purchase of your next home. And at today's record-level of appreciation, that equity may be enough to cover some (if not all) of your down payment.
Of course, every real estate transaction is unique, and you should always consult with a real estate professional to get the most accurate information specific to your situation. History shows rising mortgage rates have not harmed home prices. Thanks to ongoing price appreciation, now is still a great time to sell your house. Let's connect when you're ready to find out how much equity you have in your current home and what's happening with home prices in your local area.
---
Liz Norvelle believes that building a relationship based on respect and trust is what truly matters.
The exceptional customer service that Liz provides will establish the groundwork for a relationship with her clients that will continue into the future when you're ready for your next home or when friends and family come to join you in your new home town.
Please contact Liz, she will take the time to get to know you and assist you in finding a home that best fits your lifestyle needs.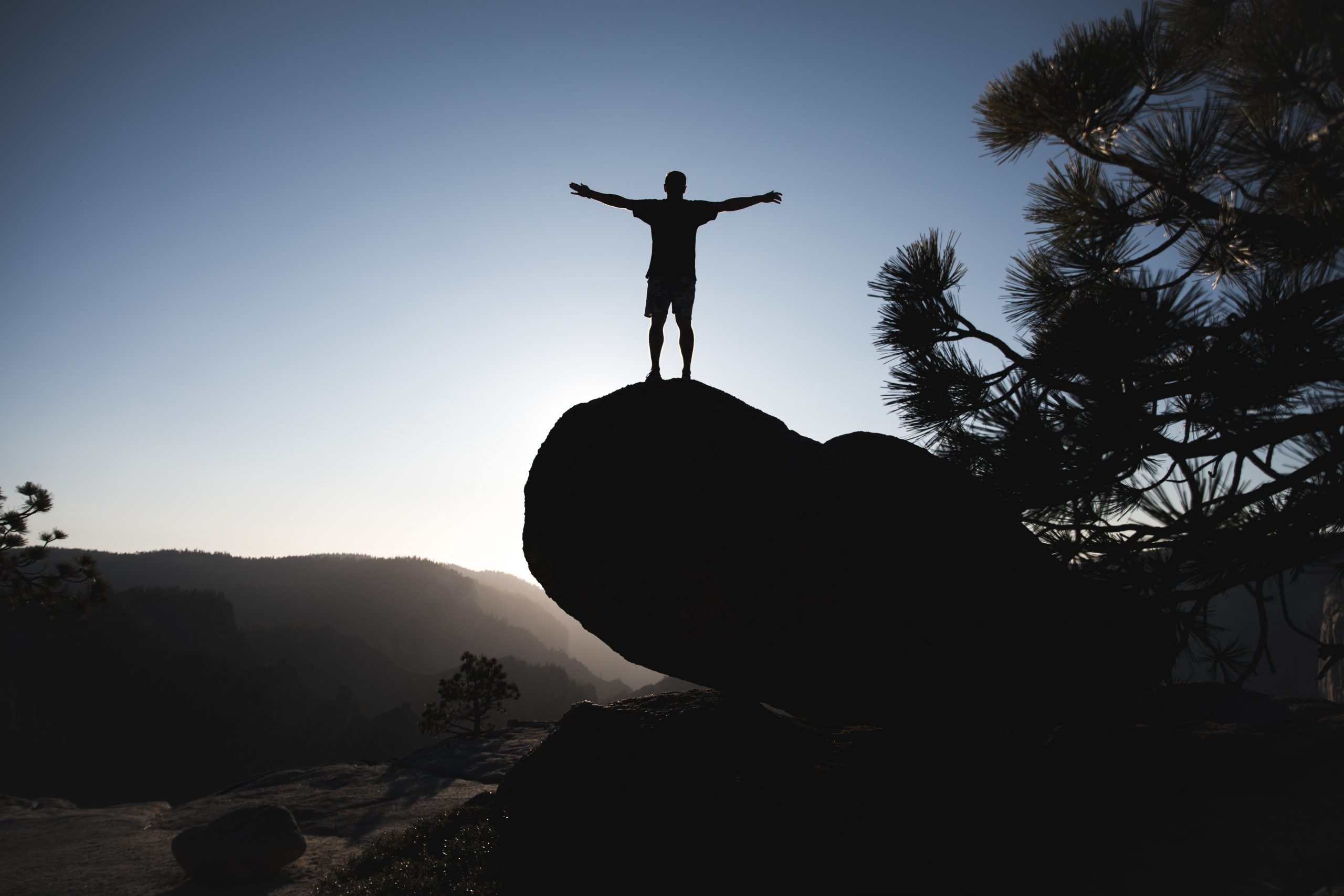 Prescott, Arizona, is an excellent town for hiking and exploring the outdoors. Whether you are a beginner or an experienced hiker, a great hike is waiting for you in Prescott. The summer months provide the perfect weather for hikes of all levels. Here are some of our favorite trails to explore this summer.
Butte Creek Trail
"The Butte Creek Restoration Council (BCRC) engages the Prescott College community, our surrounding neighbors, and the larger Prescott community in projects that help to restore, enhance, and celebrate Lower Butte Creek as the centerpiece of our expanding campus and a vital part of the Upper Granite Creek Watershed." LEARN MORE.
Acker Park Trail
"Acker Park consists of approximately 80 acres of natural parkland near downtown Prescott with access from 421 S. Virginia St., Penn St./Eastwood, Autumn Breeze (in the Foothills subdivision) and S. Washington. The latter has limited parking and is best suited for walk-ins." LEARN MORE.
Flume Canyon, Watson Dam
"These trails all connect, park either at the Flume trailhead off Granite Dells road or park at Watson Lake park $3 fee (free Wednesday). Multiple loop options with great views of Watson lake, canyons and lushest part of Prescott, Granite Creek below the dam." LEARN MORE. 
Storm Trails/Easter Island
"The 160 acres containing the Storm Trails was purchased by the City of Prescott in January 2018, in February 2018 trail design and construction started. The trails showcase balanced rocks, boulder fields and impressive view of the Dells, Glassford Hill, Watson Lake and Granite Mountain. The Easter Island Trail is part of the Storm Trails network,the first entrance 1 1/2 miles down the Peavine from the trailhead on Sundog Ranch road." LEARN MORE.
Ranch Trail #62
"Ranch Trail #62 begins in manzanita, pinyon pine, mountain mahogany, and low-growing oak. It climbs considerably to its junction with Boy Scout Trail #126, where Government Canyon lies to the west." LEARN MORE.
Salida Gulch Trail #95
"Salida Gulch Trail #95 is a pretty hike through an intermittent steam area. It begins off of Salida Connection Trail #9263 and loops back to its beginning. In just over 4 miles, this trail showcases everything from prickly pear cactus to ponderosa pine." LEARN MORE.
These are just a few of the great hiking trails in Prescott, Arizona! Ready to make Prescott, AZ, your home? Check out our website for the latest real estate listings. We can help you find the perfect home for your needs. Contact us today!
---
The exceptional customer service that Liz provides will establish the groundwork for a relationship with her clients that will continue into the future when you're ready for your next home or when friends and family come to join you in your new home town.
Please contact Liz, she will take the time to get to know you and assist you in finding a home that best fits your lifestyle needs.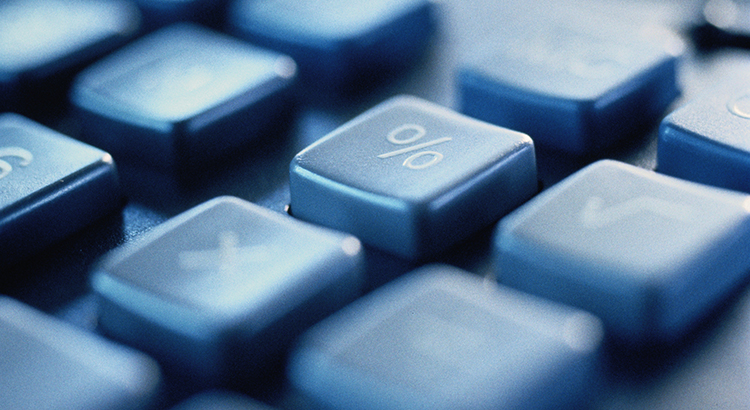 Last year Mark Fleming, Chief Economist at First American, stated that: 
"You know, the fallacy of economic forecasting is: Don't ever try and forecast interest rates and or, more specifically, if you're a real estate economist mortgage rates, because you will always invariably be wrong."
There has never been a more accurate statement regarding forecasting mortgage rates. 
When approaching 2022, many experts estimated that mortgages rates would increase gradually, and at the end of this 2022 year, we would land around the high 3% range. However, it is only in April, and mortgage rates have far surpassed those predictions. Freddie Mac states that the 30-year fixed-rate mortgage is already at 4.72%.
On March 31, 2022, Danielle Hale, a Cheif Economist at realtor.com, tweeted that:
"Continuing on the recent trajectory, would have mortgage rates hitting 5% within a matter of weeks. . . ." Not but five days later, on April 5, the Mortgage News Daily reported a rate of 5.02%.
Moving forward, no one knows how swiftly mortgage rates will rise. Even with this rise, purchaser demand hasn't been significantly impacted. Ali Wolf, Chief Economist at Zonda, stated that:
"Mortgage rates jumped much quicker and much higher than even the most aggressive forecasts called for at the end of last year, and yet housing demand appears to be holding steady."
With the spike in mortgage rates that occurred in March, we won't know the full impact of this increase until the March housing numbers become available in early May. However, for February, we saw a substantial increase in home prices, the number of homes receiving multiples offers, and the number of showings. 
Rick Sharga, EVP of Market Intelligence at ATTOM Data, recently stated,
"Historically low mortgage rates and higher wages helped offset rising home prices over the past few years, but as home prices continue to soar and interest rates approach five percent on a 30-year fixed rate loan, more consumers are going to struggle to find a property they can comfortably afford."
Where will rates be heading? No one knows. Experts predict a continued rise in the months ahead. What does this mean if you are looking to buy a home? I'd be more than happy to talk with you about how the rising rates will impact purchasing a home. If you're ready to buy, it may make sense to do so sooner rather than later.
It is an impossible task to forecast mortgage rates. However, it's probably safe to assume the days of attaining a 3% mortgage rate are over. The question is whether that will soon be true for 4% rates.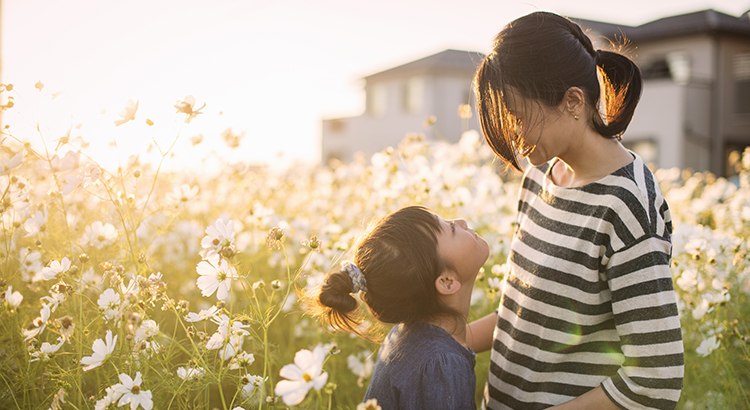 As the spring housing market kicks off, you likely want to know what you can expect this season to buy or sell a house. While multiple factors are causing some uncertainty, including the conflict overseas, rising inflation, and the first-rate increase from the Federal Reserve in over three years — the housing market seems to be relatively immune.
Here's a look at what experts say you can expect this spring.
Mortgage Rates Will Climb
Freddie Mac reports the 30-year fixed mortgage rate has increased by more than a full point in the past six months. And despite some mild fluctuation in recent weeks, experts believe rates will continue to edge up over the next 90 days. As Freddie Mac says: "The Federal Reserve raising short-term rates and signaling further increases means mortgage rates should continue to rise over the course of the year."
If you're a first-time buyer or a seller thinking of moving to a home that better fits your needs, realize that waiting will likely mean you'll pay a higher mortgage rate on your purchase. And that higher rate drives up your monthly payment and can add up over the life of your loan.
Housing Inventory Will Increase
There may be some relief coming for buyers searching for a home to purchase. Realtor.com recently reported that the number of newly listed homes has grown for the last two months. Also, the National Association of Realtors (NAR) just announced the months' supply of inventory increased for the first time in eight months. The inventory of existing homes usually grows every spring, and it seems, based on recent activity, the next 90 days could bring more listings to the market.
If you're a buyer who has been frustrated with the limited supply of homes available for sale, you could find some relief this spring. However, be prepared to act quickly if you find the right home.
If you're a seller, listing now instead of waiting for this additional competition to hit the market makes sense. Your leverage in any negotiation during the sale will be impacted as additional homes come to market.
Home Prices Will Rise
Prices are always determined by supply and demand. Though the number of homes entering the market is increasing, buyer demand remains very strong. As realtor.com explains in their most recent Housing Report:
"During the final two weeks of the month, more new sellers entered the market than during the same time last year. . . . However, with 5.8 million new homes missing from the market and millions of millennials at first-time buying ages, housing supply faces a long road to catching up with demand."
What does that mean for you? With the demand for housing still outpacing supply, home prices will continue to appreciate. Most experts are predicting home prices will not depreciate. Many experts believe appreciation will decelerate from the high double-digit levels we've seen over the last two years. That means prices will continue to climb at a more moderate pace.
Won't Increasing Mortgage Rates Cause Home Prices To Fall?
While some people may believe a 1% increase in mortgage rates will impact demand so dramatically that home prices will have to fall, experts say otherwise. Doug Duncan, Senior Vice President and Chief Economist at Fannie Mae, says:
"What I will caution against is making the inference that interest rates have a direct impact on house prices. That is not true."
Freddie Mac studied the impact that mortgage rates increasing by at least 1% has had on home prices in the past. Here are the results of that study: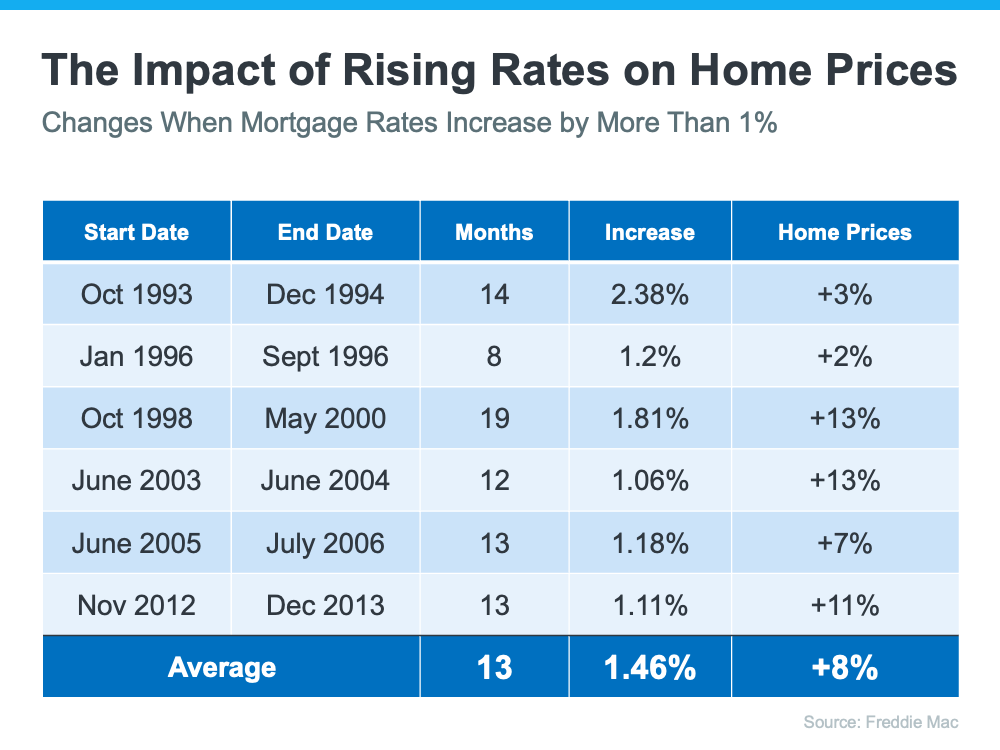 As the chart shows, mortgage rates jumped by at least 1% six times in the last thirty years. In each case, home values increased.
So again, if you're a first-time buyer or a repeat buyer, waiting to buy likely means, you'll pay more for a home later in the year (as compared to its current value).
Bottom Line
Three things seem certain going into the spring housing market:
Mortgage rates will continue to rise

The selection of homes available for sale will modestly improve

Home prices will continue to appreciate, just at a slightly slower pace
Act now before mortgage rates and home prices increase further if you're thinking of buying. If you're thinking of selling, your best bet may be to sell soon so you can beat the increase in competition that's about to come to market.
If you're planning to sell this year, you're probably thinking about what you'll need to do to get your house ready to appeal to the most buyers. It's crucial to work with a trusted real estate professional who knows your local market to get your home ready to sell. But consider a few things when deciding what to renovate and update before listing this season. Here are three things to keep top of mind as you're making your list of projects to tackle this year.
The Number of Homes for Sale Is Very Low
Because there's such a limited supply of homes available for sale, you're in a unique position when you sell your house to benefit from multiple offers and a quick process. According to the National Association of Realtors (NAR), the latest data indicates inventory is hitting an all-time low. 
But you want to do so while buyers are still scooping homes up as fast as they're being listed. Spending time and money on renovations before you sell could mean you'll miss your crucial window of opportunity. Of course, certain repairs may be essential. The best way to determine where to spend your time and money is to work with a real estate advisor to confirm which improvements are truly needed and which ones aren't likely to be deal-breakers for buyers.
Buyers May Be Willing To Take on Projects When They Purchase Your House
Today, many buyers are more willing to take on home improvement projects themselves to get the house they're after, even if it means putting in a little extra work. A recent survey from Freddie Mac finds that:
". . . nearly two-in-five potential homebuyers would consider purchasing a home requiring renovations."
If more buyers are willing to tackle repairs on their own, it may be wise to let the future homeowners remodel the bathroom or the kitchen to make design decisions for their specific tastes and lifestyle. Depending on the structural condition of your house, your efforts may be better spent working on minor cosmetic updates, like refreshing some paint and power washing the exterior to make sure the home stands out. Work with a real estate professional to determine the key projects to tackle that will give you the greatest return on your investment.
Your Agent Will Help You Spotlight the Upgrades You've Made
Over the past year, many people made a significant number of updates to their homes. With more homeowners taking on more projects in the past 12 months, there's a good chance you've already made updates to your home that could appeal to buyers. If that's the case, your real estate advisor will find ways to highlight those upgrades in your listing.
Every home is different, so a conversation with your agent is mission-critical to make sure you make the right moves when selling this season. Contact a local real estate professional for expert advice on what work needs to be done and how to make it as appealing as possible to future buyers.
In a sellers' market like today's, spending your time and money wisely is essential when you're getting ready to move. Let's connect today so you can find out where to target your efforts before you list.